Service and control software
Full instrument control
Events programming
Calibration, OQ and PQ measurements
Scanning voltammetry
Control of syringe and HPLC pump
Dialogue Elite is a multi-functional program to control the DECADE electrochemical detectors and the ROXY potentiostats. The software has been developed for service and control. There are no tools for data analysis, Dialogue Elite software is not a CDS. The software comes as one software package containing functionality for all different versions. Basic functionality works without license, with a paid license dongle extra functionality will be unlocked.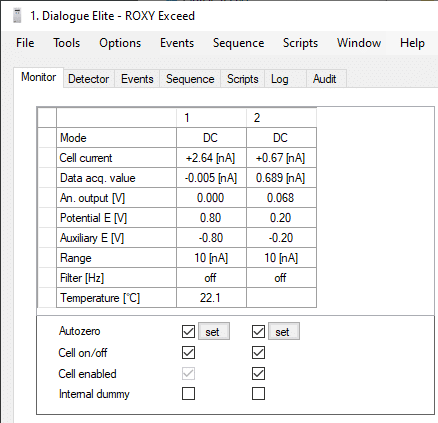 Most commonly used functionality is for device control, especially for DECADE Lite (without keyboard and display) and for ROXY Exceed. The Dialogue software offers an intuitive control panel for all device settings and timed event programming. This is only needed in cases where no device driver is available in the CDS, or when using the scan mode for obtaining a voltammogram.
In addition, Dialogue can be used for a Performance Qualification using a dummy cell test. The result is a single page report in Excel. Using the noise monitor enables an automatic restart after 1 min in case the noise is out of spec for convenient unattended operation. In the professional version for distributors a Calibration script can be run. The results are printed with Excel in a calibration report, which concludes 'PASSED' if all parameters are within spec. For successful qualification a calibration kit is available containing cables and tools for testing.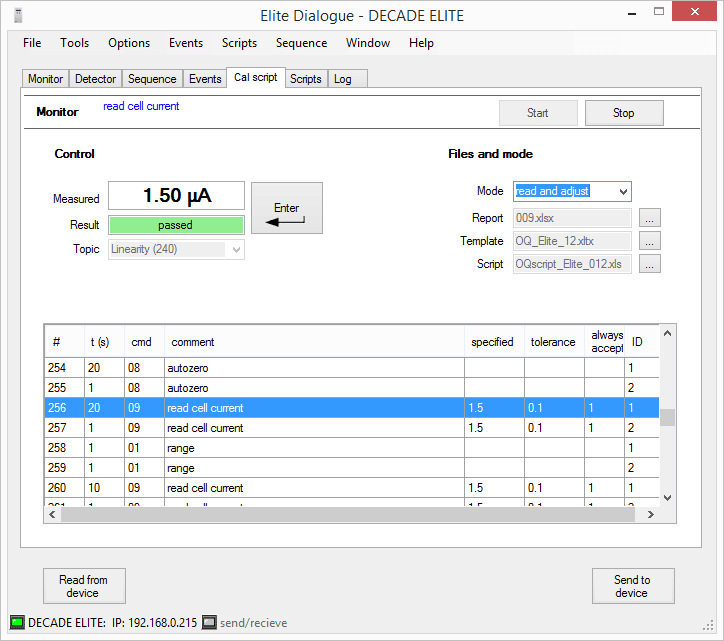 Expand folder tree on the left and select software to download. If no folder structure is visible,
login to our website
first (registration required).