Food & Beverage Analyzers
The ALEXYS analyzers for food technology are dedicated to analytical and qualitative testing of product composition and an assurance of product quality. HPLC with ECD is used for the analysis of components in both raw and processed products. Analytical methods have been optimized for routine analyses and sample throughput with special attention to assay validation and compliance to regulatory requirements.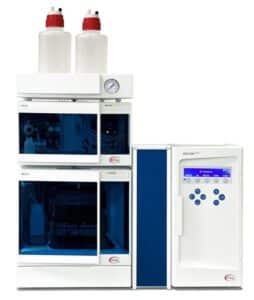 Fat soluble vitamins A, D, E and K can be analyzed by HPLC with electrochemical detection. The ALEXYS Vitamin Analyzer has been developed, using a DECADE Elite with SenCell for sensitive and reproducible measurement. A dual electrode configuration is used for pre-reduction followed by oxidative detection of vitamin K and Q10.
Antibiotics
Clinical & Diagnostics
Food
Environment
Neuroscience