SweetSep – The New Benchmark for Carbohydrate Analysis
Fast and superior analysis
Compatible with pH 1 – 14
For analysis of mono-, oligo- and polysaccharides
SweetSep™ is a new line of High-Performance Anion Exchange (HPAE) columns made from highly monodisperse resin particles for fast and superior separation of mono-, oligo- and polysaccharides using PAD or MS detection. SweetSep is optimized for the analysis of a wide variety of carbohydrates such as monosaccharides up to the larger oligosaccharides such as FOS (fructo-oligosaccharides) and GOS (galacto-oligosaccharides) in food. Excellent results have been obtained for structural analysis of protein glycosylation, the analysis of N-linked glycans in glycoproteins.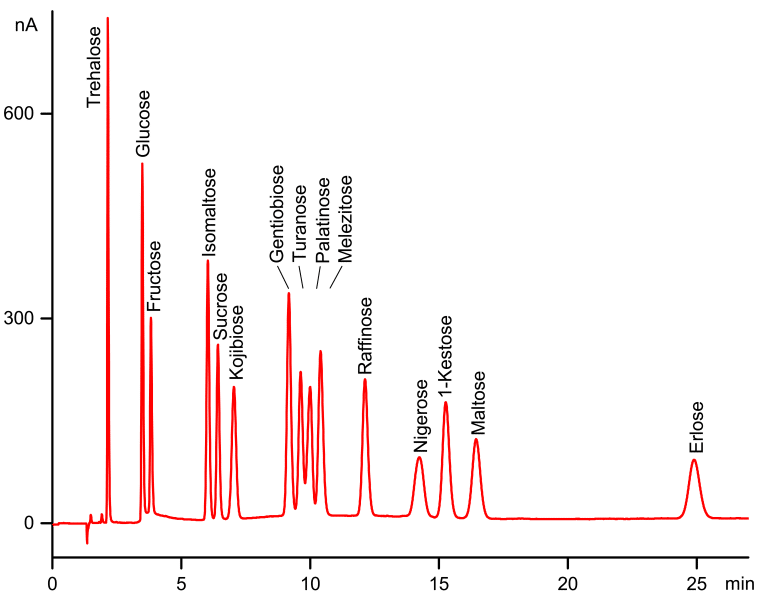 Analysis of 15 sugar standards on a SweetSep AEX200 column using HPAEC-PAD.
Short introduction video at HPLC 2023.