Electrochemical detection
Optimised in every detail
Designed for performance
The ALEXYS™ Analyzer is a UHPLC system with electrochemical detection that has been designed to meet the highest demands for detection sensitivity and performance. The ALEXYS is easily upgradeable to micro-bore and capillary LC-EC. The system uses Clarity, a fully featured data acquisition software with all the tools for automated data acquisition, calibration, processing and reporting. An ALEXYS analyzer additionally has the appropriate kit that is optimised for a specific application.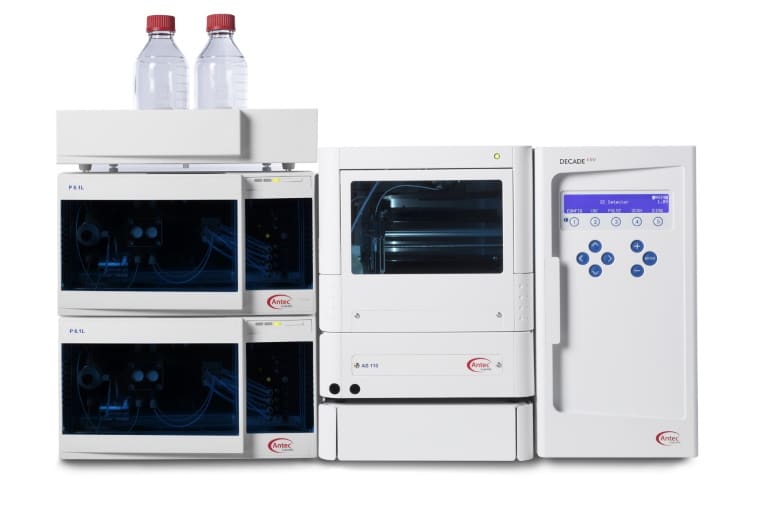 Fast synthesis of metabolites
Reduction of disulfide bonds
The on-line coupling of Electrochemistry (EC) with LC/MS has shown great potential in pharma for the investigation of drug metabolism. It offers fast electrochemical synthesis of drug metabolites for reliable quantification by MS. It has also been applied for electrochemical reduction of disulfide bond reduction, an important step in protein mapping for biopharmaceuticals.