Antec Scientific
Industrieweg 12
2382 NV Zoeterwoude
The Netherlands
Contact
T: +31 71 5813333
E: info@antecscientific.com
W: antecscientific.com
Antec Scientific European Headquarters (HQ) are located near Leiden in Zoeterwoude. Coming from Amsterdam or Rotterdam via the A4 take exit 6a on to the N11. Follow the N11 for only about 1 km, take the first exit left over the railway (near the 4 wind turbines) and follow the signs 'Grote Polder'. Again the first left to the Industrieweg. Antec is all the way to the end Industrieweg 12, next to Houtwerf.
Car navigation: enter "Industrieweg 9" to avoid a 'detour' via W. vd Madeweg and Molentocht. This bridge is now closed, enter the Industrieweg via Heineken factory near the 4 wind turbines.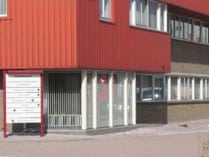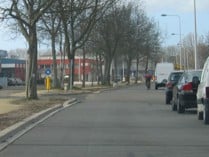 Public transport from Leiden Central Station
​
Bus 7 (to Zoeterwoude Rd) stops every half hour next to our facility, on the Productieweg in Zoeterwoude. This is advised as it is closest by. Another bus 187 (to Boskoop) and 169 (to Alphen) stops at the Hoge Rijndijk/Oranjelaan, wich is about 10 min walk from us. Travelling time from Leiden CS is about 30 min, during rush hour a bit longer. Alternatively, a taxi from Leiden Central Station is about EUR 25,00 (depending).
Get the latest updates on travelling from 9292 website.