Highlights at HPLC 2023
For more than 30 years Antec Scientific has been the world's leading supplier of analytical instrumentation based on Electrochemistry (EC). Antec's line of instruments includes electrochemical detectors (ECD), analyzers built on HPLC-ECD and electrochemical reactors for on-line coupling with MS (EC-MS).
At the HPLC 2023 exhibition the ALEXYS™ carbohydrate Analyzer will be on display together with our new column line SweetSep™.  The columns are made for the fast and superior separation of all classes of carbohydrates using High-Performance Anion Exchange Chromatography with PAD or MS detection. Make sure to visit us at our booth E2 and our posters.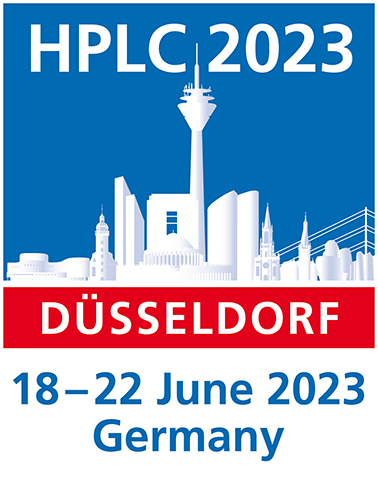 Posters Related to Antec Scientific Products
Poster Session 1
Monday, June 19, 09:40 am – 10:30 am, 12:30 pm – 02:00 pm, 03:30 pm – 04:30 pm
Tuesday, June 20, 09:40 am – 10:30 am
P-FOOD11: Carbohydrate Analysis in Food Using a new Anion Exchange Column SweetSep™ AEX200
C. Marvelous, H.J. Brouwer, T. Mulder, M. Eysberg, N.J. Reinhoud, D. Vetter
Antec Scientific, Alphen a/d Rijn, The Netherlands
P-OMIC20: SweetSep™ a New Column for the Compositional Analysis of Glycans Using HPAEC‑PAD/MS
J.P. Chervet, C. Marvelous, H.J. Brouwer, T. Mulder, D. Vetter
Antec Scientific, Alphen a/d Rijn, The Netherlands
P-PHAR24: Utilization of EC-MS for Online Monitoring of API Oxidation Degradation Products
F. Vymyslicky, Prague/CZ, T. Krizek, Prague/CZ, J. Hert, Prague/CZ
Poster Session 2
Tuesday, June 20, 03:30 pm – 04:30 pm
Wednesday, June 21, 09:40 am – 10:30 am, 12:30 pm – 02:00 pm, 03:30 pm – 04:30 pm
P-STPH24: SweetSepTM AEX200 a New Stationary Phase for Fast and High-Resolution Separation of Carbohydrates using HPAEC-PAD
H.J. Brouwer, J.P. Chervet, C. Marvelous, T. Mulder, M. Eysberg, N.J. Reinhoud
Antec Scientific, Alphen a/d Rijn, The Netherlands